Your Holiday is Our Home

Being based in Jersey, we are passionate about our home and endeavour to introduce the very best of everything it offers in the easiest way. Here are a few of our favourites from the team on the ground (and occasionally, sea!).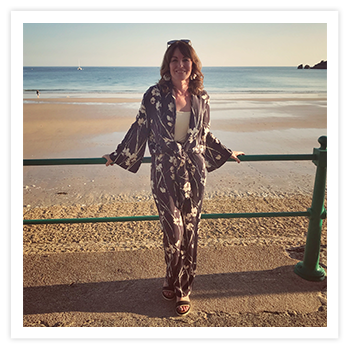 GILL
Sales Director, Airways Holidays
St. Brelade's Bay is probably one of the most beautiful places in Jersey. It has a fantastic selection of bars and restaurants, but I think just walking along the beach, feeling the sand between your toes is the most peaceful thing in the world.
NESS & LOGAN
Reservations Advisor
I love St. Ouen's Bay in Jersey and my son Logan does too. Whether we are down there for a family Sunday breakfast or just running around on the sand on a sunny day, it's the perfect family playground! I highly recommend it for young families.
CHRISTINE
Business Development Manager
There is no better way to spend a glorious sunny afternoon than kayaking around the Ecrehous, watching the landscape change before your eyes, as the tide rises and falls. If you like seal and dolphin watching, you may be lucky here!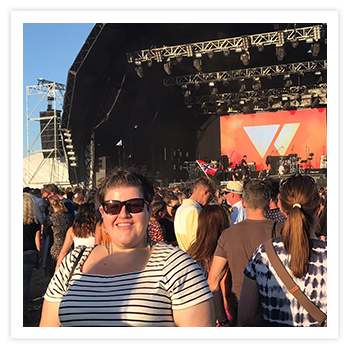 GINA
Reservations Advisor
The islands are full of life and as a social person, I buzz around the different events in the annual calendar. Weekender Festival is one of my favourites and a great way to spend a weekend in the Jersey countryside with great music all round.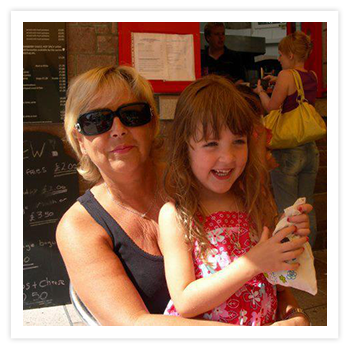 LIZ
Reservations Advisor
Jersey Seafaris offer an amazing trip on their RIB to the beautiful Ecrehous islands where you can ride alongside dolphins and see lazy seals on your way to picnic on one of the isolated banks.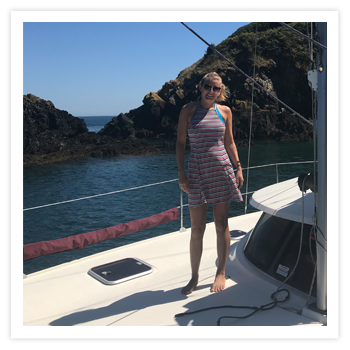 BECKY
Reservations Advisor
For me, an island is all about the sea. I love spending my timeout surrounded by Jersey's beautiful waters, be it swimming in the sea or sailing on it. Get a fresh perspective of the island and try Go-Sail's around the island catamaran.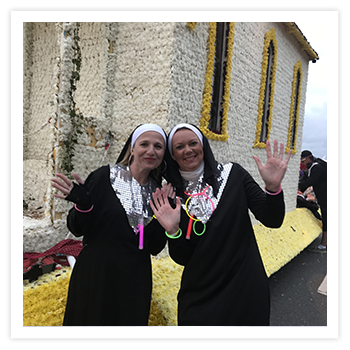 LARA
Customer Services Manager
As a committee member for St. Lawrence, Battle of Flowers is my favourite island event! I take part every August designing the float, building it and performing on the day. The sense of community really adds to the colourful carnival atmosphere, it shouldn't be missed.