The Durrells

Discover the Jersey Legacy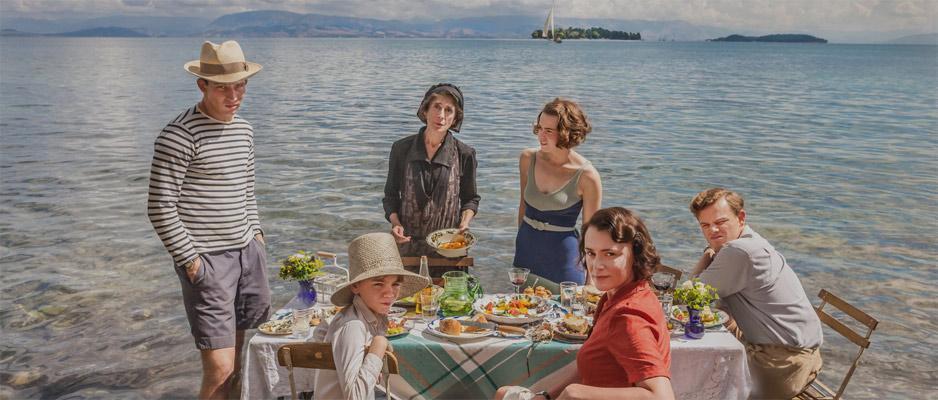 Beginning on Sunday 3rd April, The Durrells is a new six-part drama series chronicling the fun and fascinating childhood of Gerald Durrell in 1930's Corfu.
This is where the world-famous story of Durrell's natural affinity with wildlife began. From these sun-drenched sparks of inspiration came the publication of 1956's My Family And Other Animals, and the opening of Jersey Zoo in 1959.
Over 50 years later, the Durrell Wildlife Conservation Trust remains an active and successful organisation, headquartered at the Durrell Wildlife Park in Jersey.
Durrell Wildlife Park
The Durrell Wildlife Park is open all year, offering visitors to Jersey a chance to view some of the world's most endangered species within the beautiful surroundings of the Park's 32 acres of extensive paths, manors, lawns, enclosures, lakes and visitor centres. The Trust is home to 1,400 mammals, birds, reptiles and amphibians and over 130 endangered species.
Sumatran orang-utans, Andean bears and Montserrat orioles, rescued from beneath the smouldering volcano, live in lush, spacious environments which closely replicate their native habitats. Madagascar lemurs and tiny lion tamarinds from Brazil roam free in woodland, leaping through the trees. Other exhibits include a walk through aviary and a cloud forest housing otters, coatis and howler monkeys.
The TV Series
The Durrells is based upon Gerald Durrell's classic trilogy of Corfu memoirs including the much loved 'My Family and Other Animals'. Set in 1935, this timeless drama is full of warmth, humour and fun.
Whatever his age, Gerald Durrell always claimed he felt like he was 12 years old inside. His childhood in Corfu not only made an indelible impression on him, it defined him. His passion for animals and the natural world was nurtured there, and his egalitarian outlook was fostered by the people he knew; from peasants to priests.
Focused upon Gerald's mother Louisa Durrell who, recently widowed, takes her family to Corfu, the drama is based on Gerald's The Corfu Trilogy, My Family And Other Animals (1956), Birds, Beasts And Relatives (1969) and Garden Of The Gods (1978).
About Gerald Durrell
Gerald Durrell was born in India in 1925. He moved to England at the age of three and later to Corfu at the age of ten. It was in Corfu that the young Durrell spent four idyllic years, chronicled in the much-loved book My Family And Other Animals.
Fascinated by wildlife and the natural world from an early age, early ambitions were to become an animal collector and to set up a zoo. The latter was fulfilled in 1959 with the opening of Jersey Zoo, becoming the Jersey Wildlife Preservation Trust in 1963. It is at the Trust's headquarters in Jersey and through projects around the world that many species have been safeguarded and bred for the purpose of conservation. The Trust has grown over the years to incorporate tourism and education, with a continued focus on the preservation of threatened animals.
Gerald Durrell died on 30th January 1995. Today, Durrell Wildlife Conservation Trust stands as the direct continuation of the Trust he created in 1963 and its mission; saving species from extinction. The name was changed from 'The Jersey Wildlife Preservation Trust' in 1999, in his honour.
Recommended Jersey Accommodation