Jersey Seafaris offer a completely unique way to explore Jersey and its surrounding waters.
Jersey Seafaris
You may also like
Kayaking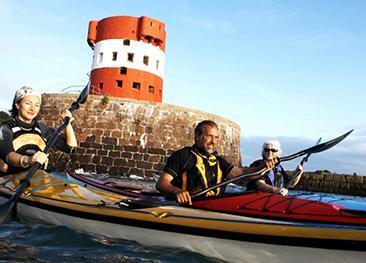 Kayaking
Jersey is among the world's top kayaking destinations, with a wealth of expeditions offering an experience for everyone.
Surfing
Surfing
Don't miss the chance to try one of the world's most exciting sports, on one of Europe's best surf beaches.
Island RIB Voyages
Island RIB Voyages
Explore the local and the French waters aboard an impressive twin engines, 12 seater Rigid Inflatable Boat.