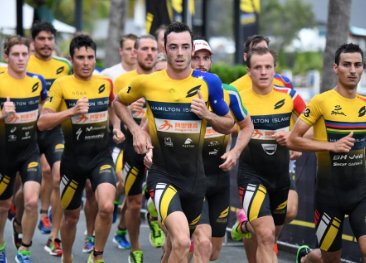 Join the crowds and watch the world's best triathletes competing in the Jersey leg of the Super League Triathlon.
Jersey Super League Triathlon
27th September - 29th September



Date
Friday 27th September until Sunday 29th September 2019
Website
Jersey Super League Triathlon
In 2017, Jersey hosted Super League Triathlon's inaugural event, watched by more than 10,000 enthusiastic spectators, with 10-hours of live television coverage in 147 countries, reaching an audience of over 375 million viewers across the globe.
The event is back for 2019 and this year 50 of the world's leading male and female triathletes, including 25 Olympians from around the world, will compete in Jersey for the Super League Triathlon crown in September 2018.
In addition to the Pro racing there will be a Corporate Mix relay and, new for 2018, Age Group racing and Junior and Youth races and a festival of entertainment.
The pro event takes placed at the Elizabeth Marina.
Course Overview
400m swim
10km bike
2.5k run
This is then repeated
Our package including accommodation and entry to the Age Group events can be found at Super League Triathlon Package
Recommended Accommodation
Location

Expand map
You may also like
Cycling in Jersey
Cycling in Jersey
Island-wide networks of cycle paths, coastal routes and green lanes provide an ideal environment to explore on two wheels.
Jersey Triathlon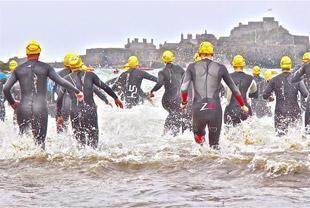 Jersey Triathlon
The Jersey Triathlon is the most Southerly triathlon of the British Isles and is one of the most exciting, challenging and picturesque courses in Britain.
Durrell Challenge
Durrell Challenge
Durrell Wildlife Conservation Trust launches 'The Durrell Challenge 2019′, a 13k road race held in Jersey.