Fast, intense, exciting. Let yourself live a little and rip it up on a jet ski in Jersey.
Jet Skiing
You may also like
Coasteering
Coasteering
Clamber across rocks, swim into caves, and discover an alternative perspective on Jersey!
Jersey Seafaris
Jersey Seafaris
Jersey Seafaris offer a completely unique way to explore Jersey and its surrounding waters.
Kayaking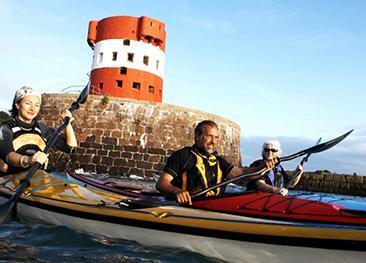 Kayaking
Jersey is among the world's top kayaking destinations, with a wealth of expeditions offering an experience for everyone.