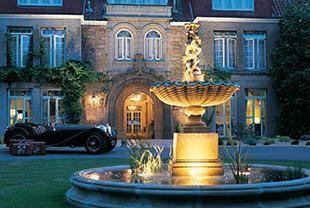 Andrew Baird's food is all about the very best of local produce as well as the abundant harvest from the beautiful Victorian kitchen garden.
Longueville Manor Restaurant





You may also like
Bohemia Bar and Restaurant
Bohemia Bar and Restaurant
Considered by many critics either side of the Channel as a culinary must whilst in Jersey.
Ormer Restaurant
Ormer Restaurant
Situated in the centre of St Helier, the bespoke furniture, aged leather and silk wallpaper bring understated sophistication.
Ocean Restaurant
Ocean Restaurant
Located in The Atlantic Hotel and overlooking the magnificent gardens and sweep of St Ouen's Bay.