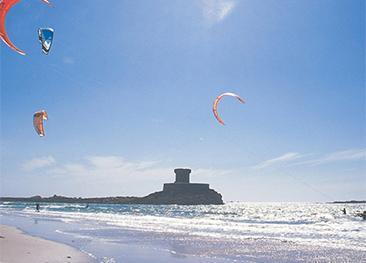 St. Ouen's Bay




Recommended Accommodation
About St. Ouen's Bay
Jersey's west coast is five miles long, and at least three of those miles are covered in golden sand. The beach along St. Ouen's Bay is popular throughout the year and is a prime spot for surfing, with many British and European Championships having taken place over the years.
There are many spots to visit, from the busy stretches of beach at La Braye and the Watersplash to quieter areas that are ideal for a summer beach barbeque.
There is ample parking along the bay, but be warned that the busier areas do fill up quickly. For those travelling by bus, catch the 12a route.
St. Ouen's Bay is a Marine Conservation Society Recommended Beach 2014.
Location

Expand map