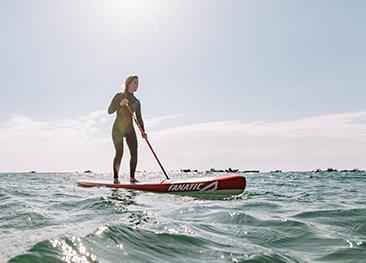 The fast-growing sport of stand up paddle boarding (SUP) is a fun, easy way to go play on the water.
Stand Up Paddle Boarding
You may also like
Jersey Seafaris
Jersey Seafaris
Jersey Seafaris offer a completely unique way to explore Jersey and its surrounding waters.
Kayaking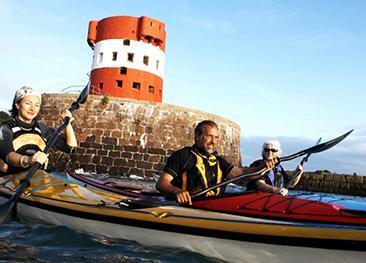 Kayaking
Jersey is among the world's top kayaking destinations, with a wealth of expeditions offering an experience for everyone.
Surfing
Surfing
Don't miss the chance to try one of the world's most exciting sports, on one of Europe's best surf beaches.