Jersey Holidays from Teesside
Direct flights from Teesside to Jersey give you the chance to travel to the Channel Islands in less than two hours, flying from an airport close to your home.
Teesside International Airport is easily reached by public transport and by road. The airport's position offers hassle-free travel to those in Durham, Darlington, Middlesborough, Hartlepool and the wider areas of County Durham and North Yorkshire.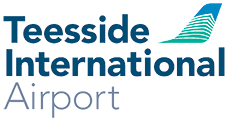 Approximate flight time to Jersey:
1 hour 35 minutes

Saturdays
19 May - 8 Sep 18 | 18 May - 7 Sep 19
Public Transport Links
Buses
A range of Arriva bus services link the airport to the towns and villages surrounding, including the number 12 from Darlington.
Airport Facilities
Shops, bars and restaurants
Within the departure lounge there is a café & bar as well as the Swissport Executive Lounge. The main terminal and in departures houses WH Smiths stores with additional vending facilities for hot & cold beverages as well as snacks. There is a free to use Travelex Cash Machine which also offers foreign currency in Euros. The hotel St George opposite the main terminal offers an alternative bar & restaurant.
Internet Access
Free WiFi is available for 30 minutes.
Accessibility
For assistance, please contact us or the airline to book your requirements, at least 48 hours in advance.
Airport Parking
The airport's car park is opposite the terminal building, with a free 3 hours available for pick up and drop off. Parking rates from only £8.00 per day
Recommended Accommodation

Expand map
Address
Teesside International Airport, Darlington, Tees Valley, DL2 1LU
Time to Jersey
Flight time - 1 hour 35 minutes
Check-In
Passengers are advised to allow at least 2 hours before their scheduled flight time for parking, check-in and security procedures.
Passenger Facility Fee
Teesside International Airport Airport levies a stand-alone Passenger Facility Fee on all departing passengers of £6.00 per adult and £2.00 per child aged 3 - 15 years (infants are free) that is collected by the airport prior to passenger's passing through security. Pay stations are located in the check-in area and both cash and debit/credit cards are accepted. Payment can also be made online in advance of travel at Pay Airport Facility Fee Online. In the event of your flight being cancelled, a refund claim form can be obtained from the check-in area. This fee is levied, collected and administered solely by Teesside International Airport.