Famed for its motor racing hill climbs, Bouley Bay is a small harbour and stony beach situated in the north of Jersey.
Bouley Bay
You may also like
Archirondel Beach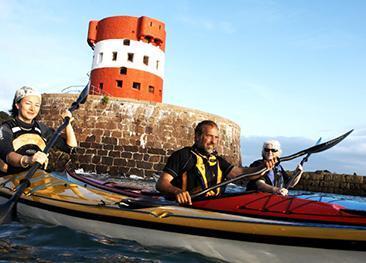 Archirondel Beach
Situated on Jersey's east coast, Archirondel is a very popular beach with plenty of space and clear water, perfect for a summer swim.
Rozel Harbour
Rozel Harbour
Small but perfectly formed, Rozel Harbour is home to fishing boats, the island's most beloved cafe, and a handful of fantastic local restaurants.
Scuba Diving
Scuba Diving
Jersey's sub-marine life offers a fantastic range of discoveries with many aquatic species rarely seen in the UK.