Genuine Jersey
Genuine Jersey was launched in 2001 by a dedicated team of Jersey men and women wanting to promote local products and talents. With 129 businesses now members, the success of this ambitious enterprise is resounding and a reflection of the general public's awareness and their willingness to support the local trade.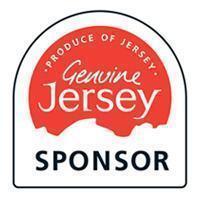 The brand has helped to boost the Island's economy by encouraging businesses to offer quality controlled items of local provenance. The Genuine Jersey Charter is strict and exhaustive although it allows a wide range of products to be screened. Many a job has been created thanks to industry growth.
The membership has diversified to include dairy goods, fruit and vegetables, herbs and salads, meat and poultry, fish and shellfish, pottery, wines, spirits and beers, jewellery, needlework, decorative stonework, wooden artifacts, glassware, artwork, and much more. The distinctive red Genuine Jersey mark is a guarantee of freshness when it comes to farming products and of creativity when it comes to arts and crafts.
You can find out more at www.genuinejersey.com. Do have a look at the website, and be inspired by the genuine quality and originality that emanates from it.